Ford Racing M-9444-M50B BOSS 302 Intake Manifold Installation Kit 2011 5.0L
Part Number: F28M9444M50B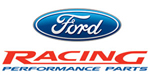 Ford Racing #M-9444-M50B Intake Manifold Installation Kit, BOSS 302 Intake Manifold, Ford, Mustang GT, 5.0L, 2011-2012, Each.


This kit includes the necessary production Mustang BOSS 302 hardware to complete the installation of the Ford Racing M-9424-M50BR BOSS 302 intake manifold on a Mustang GT 5.0L TiVCT engine.

Notes: This kit includes the fuel vapor hose, fuel vapor fuse bracket and screw, fuel line, and air inlet tube required when installing the BOSS 302 intake manifold.