MSD 8360 Pro Billet Chevy Ready To Run Distributor
Part Number: M468360
Speed Unlimited carries the full line of MSD components. We are an Authorized MSD Warehouse Distributor.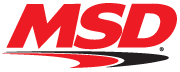 This is a brand new in the box MSD Pro Billet Chevy V8 Ready To Run Distributor.

M46-8360

Ready-To-Run: All you need to do is drop it in, connect the three wires and fire the engine. Includes an ignition module that produces a powerful inductive spark to improve combustion of the fuel mixture resulting in quick starts, smooth idle and increased performance.

Billet Housing: Like the multiple spark, CD ignition, MSD was the first to introduce a distributor housing machined from billet aluminum. MSD uses state-of-the-art Computerized Numerical Controlled (CNC) mills and lathes to create each housing. This procedure produces a flawless, lightweight distributor housing that is accurate to within 0.001''. The Billet and Pro-Billet offer the same performance features with the only difference being the base of the distributor. The Billet models feature a Dupont Rynite, glass reinforced base, while the Pro-Billet models use a CNC-machined aluminum base.

Shaft and Ball Bearing Guide: The complete line of MSD Distributors uses a polished steel shaft that receives a QPQ, or Tuftride coating. This process produces a durable finish that reduces friction and resists corrosion. To accurately guide this shaft, MSD uses a sealed ball bearing located at the top of the housing. At the bottom of the housing, an extra long sintered bushing controls the shaft. This combination keeps the shaft spinning smooth and accurately throughout 10,000+ rpm.

Magnetic Pickup: All of the MSD Distributors (except crank trigger models) use a high output magnetic pickup to trigger the ignition system . This pickup is completely maintenance-free requiring no adjustment ever. The pickup is mounted to the base of the distributor housing and plugs directly into your MSD Ignition Control. A trigger signal is created as a precision made reluctor (attached to the shaft) passes by. The reluctor has a ''paddle'' for each cylinder and when the paddle passes the pickup, a signal is created.

Adjustable Mechanical Advance: One of the most important features of the MSD Distributors is the adjustable mechanical advance assembly. The advance assembly allows you to accurately modify the advance curve to match your specific application. To start with, the advance plate is stamped and machined from chrome moly . Weight pins are then staked in and tig welded in place. This assembly, along with the weights, then receive a corrosion resistant QPQ coating. Nylon weight pads are installed under the weights to ensure smooth movement as the weights are pushed out from centrifugal force to advance the timing. The advance assembly is mounted on top of every MSD Distributor making adjustments a breeze. A variety of advance springs and stop bushings are supplied with each distributor giving you the ability to set up to 24 different curves.