MSD 8762 Boost Timing Master For MSD Ignitions
Part Number: M468762
Speed Unlimited carries the full line of MSD components. We are an Authorized MSD Warehouse Distributor.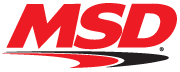 This is a brand new in the box MSD Boost Timing Master For MSD Ignitions.
M46-8762
The Boost Timing Master allows you to adjust the amount of ignition retard from 1 per pound of boost to 3 per pound via a control knob that you mount on the dashboard. This way you can make adjustments on the fly to prevent detonation as fuel quality or altitude and air quality changes up to a maximum of 20 retard. There is a boost pressure port to connect to your manifold and the BTM wires easily to the MSD Ignition Control. Must be used with MSD 6, 7, 8 or 10 Series Ignition. 50-State Legal.